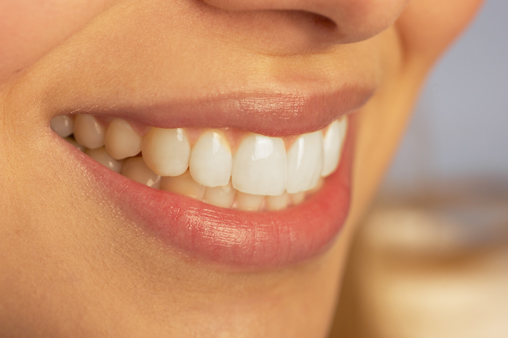 Kids Braces and Orthodontics

No longer is correcting teeth, fixing bites and crooked smiles considered a luxury. Braces today, are very common and children are actually asking or begging to have them put on! What is orthodontics? How long does treatment last? What problems do they fix? Below are some of the questions most people ask when considering orthodontics.

What is an orthodontist?
An orthodontist is a person who does two to three years of additional specialized training ONLY in orthodontics, after graduating from dental school.
Do you need a referral to see and orthodontist?
No. Unlike a medical specialist, orthodontists accept patients without a referral.
Is orthodontic treatment given only
for cosmetic reasons?
No. Problems that need braces can actually harm the long term health of the teeth, bone, jaw joint and gums. For example, crowded, overlapping teeth are hard to clean which can lead to cavities and gum disease. Properly aligned teeth are easier to keep clean and food particles actually shed more readily by themselves. As well, upper and lower teeth that don't match up can sometimes lead to abnormal wear and tear of the tooth enamel which can cause the child to shift the lower jaw to the front or side resulting in asymmetrical growth as well as jaw joint problems.
Can wearing braces cause discomfort?
Yes. As teeth move, you will feel mild to moderate tenderness or aching, especially the first time you get your braces on. That first time, you will be sore for the first 3 to 5 days. After each adjustment appointment, you may also notice some discomfort. For most patients, this tenderness will disappear so that little or no discomfort will be noted. As your teeth become more aligned, they move less and less, leading to less tenderness and soreness. We may recommend that an acetaminophen or ibuprofen be taken to help you during this period of time.
Do braces need to be adjusted often?
No. Depending on the severity of the treatment, you need only to see your orthodontist from 4 to 8 weeks.
How long does a child need to wear braces?
Depending on the treatment, a child in their early teens may need to wear braces for 15 to 24 months. Interceptive orthodontics may require as little as 4 to 12 months of treatment.
Are the newer braces just as effective as
the old rail-road tracks?
Yes. Over the last 20 years there have been several new innovations in how braces are applied to the teeth. There are now smaller and sleeker metal brackets, clear or tooth colored brackets, and even "braces without braces".
Is headgear necessary?
The majority of children do not need to wear headgear. Kids require headgear when extra tension is needed outside the mouth to correct a significant difference between the upper and lower jaws.
Can braces leave marks on teeth?
No. It is poor hygiene that can cause white spots or cavities to form around braces. Our orthodontic team will stress to your child that they must be vigilant about brushing and cleaning around their braces. We will show your child how to brush their teeth as well as hand out tools to help do the job right!
Why are retainers needed after orthodontic treatment?
Teeth can shift out of position if they are not stabilized. Retainers are designed to hold teeth in their corrected positions until the bones and gums adapt to the treatment changes. Wearing retainers exactly as instructed is the best way that the treatment improvements last longer.
Can teeth straightened with braces shift later in life?
Yes. Orthodontists will recommend that wearing a retainer a couple of nights a week (after treatment is fully complete) throughout life can keep those teeth in proper position.
Can orthodontic work be claimed?
Yes. Orthodontic work is an eligible medical expense that can be claimed on your tax return. This depends on your income and the number of dependents.
How much does braces cost?
The cost of braces depends on where you live, the training of the person fitting the braces and the type of problem that needs to be corrected.


back to top